SSSi Survey Work
The underwater ROV was purchased in early 2019. After the survey team familiarised themselves with the equipment set-up, the ROV was successfully launched in a swimming pool.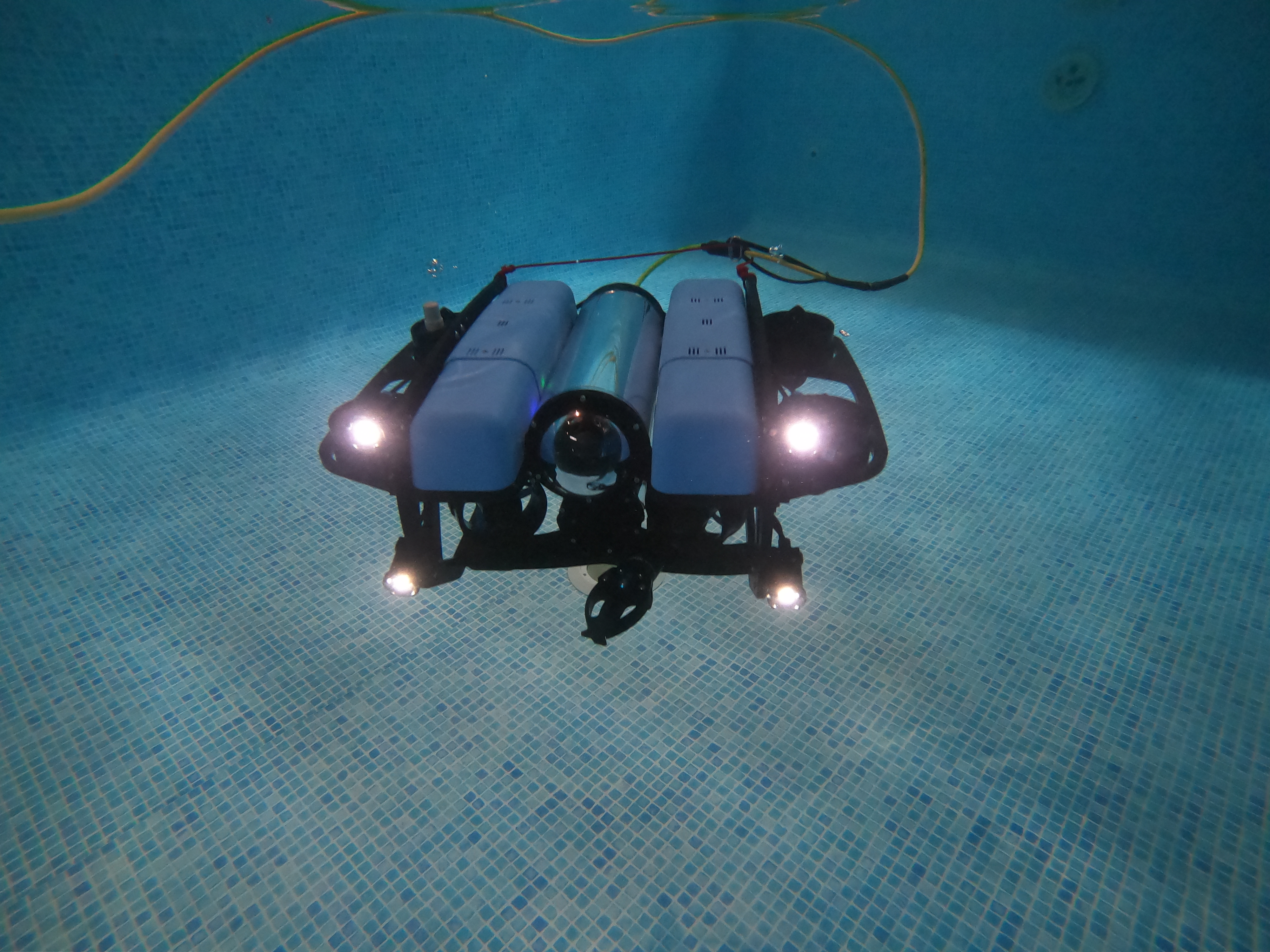 A member of the team had offered his boat and fuel for the project, so a first sea trial was carried out during early May. The survey aims were to identify the existence and extent of Priority Marine Features (PMFs) - in particular maerl and seagrass. The equipment was successfully commissioned from the boats mooring, quickly followed by a first flight in an area where onshore a few years previously seagrass Zostera marina had been found on an adjacent beach. Within minutes of flying the ROV a seagrass bed, previously unrecorded, was detected, ending a memorable first day for the project. The second outing returned to the previous site in order to video record the size of the seagrass area, which was found to be approximately 80m x 25m.
11 boat trips were undertaken in Loch Slapin, Loch Eishort and Loch Scavaig, with only one trip where seagrass wasn't recorded. Eight previously unrecorded seagrass beds were identified and maerl was seen at all stages from live to gravel. Video and still image analysis was undertaken by two people, one of which was a marine biologist, to verify species and habitats found and subsequently the data was submitted to NatureScot.
In addition to the boat trips a kayak was deployed with a GoPro camera with GPS, mounted on an extending pole, which was able to survey in areas where the boat deployed ROV would be precluded.
Further surveys are planned for the future subject to weather coonditions and provision of insurance cover. There have bee some techical issues with the onboard equipment with remedial work in hand.